Event Details

>

Checkout

>

Confirmation
Connected Festival at Lydd Airport
Saturday 5th - Sunday 6th October 2019
Venue/Location: Lydd Airport, Romney Marsh
Doors: 18:00 till 06:00

(Last entry: 01:00)

Min Age: 18

100+ Headliners - 5 Stages - 12500 Ravers!
This event has already happened!
This event occurred in October 2019. If you're looking for a upcoming event, try the links below:
View more events.
Who's Going to This?
Lineup and Details for Connected Festival
So here it is in all its glory!!
On Saturday 5th October 2019....
Connected Festival @ The Legendary LYDD AIRPORT!
➡ CONNECTED MAIN STAGE ➡➡➡
☆ DJ ZINC with DYNAMITE MC
☆ ALIX PEREZ x SPECTRASOUL (Back 2 Back)
☆ RANDALL x DJ DIE (Back 2 Back) with MC GQ
☆ HARRIET JAXXON with CODEBREAKER
➡ BREAKIN SCIENCE STAGE ➡➡➡
☆ KINGS OF THE ROLLERS feat:
VOLTAGE x SERUM x BLADERUNNER x INJA
LOGAN D x MAJISTRATE x EKSMAN x EVIL B
☆ SHADOW DEMON COALITION feat:
BASSMAN x TRIGGA x BENNY L x SHIMON
NU ELEMENTS x AZZA x GRIMA
☆ CAPITAL PUNISHMENT feat:
SLIPZ x SPYDA x BLU BOMMA
➡ GARAGE NATION STAGE ➡➡➡
FONTI x BUSHKIN x MIGHTY MOE
SWISS x MEGA x HARVEY x ROMEO x LISA MAFFIA
NORRIS DABOSS WINDROSS x MC CREED
☆ CARTIER x B LIVE x VIPER
☆ MATT JAM LAMONT with PSG
☆ REDHOT x MC VAPOUR x DAPPZ
☆ UNCLE DUGS PRESENTS #RCFF LIVE
☆ THE STEVIE HYPER D EXPERIENCE
☆ SLIPMATT x ELLIS DEE x CHALKIE WHITE
☆ KENNY KEN x NICKY BLACKMARKET with MC DET
☆ THE FAT CONTROLLER ' LIVE'
➡ CONNECTED – UNDERGROUND HOUSE STAGE ➡➡➡
➡ SUPPORTED ACROSS FIVE STAGES BY ➡➡➡
☆ BARRINGTON with FIVE ALIVE
☆ JONO D ☆ AD-APT ☆ TONN PIPER
☆ RICHIE WEAVER ☆ DJ TRIX
☆ ARCANE ☆ RIPRAW ☆ DEEFA
☆ DJ JENNER with MC PATIENCE
☆ MATT STRATEGY ☆ SHAUN TALL ☆ RICHIE DUBZ
☆ FRAZER HAMILTON ☆ MATT SHEAD
Sign Up at www.connectedfestival.co.uk for exclusive access to the Latest News!
Dont forget to check us out >>>
Facebook & Instagram - CONNECTEDFESTIVALUK
Access scheme
For this event, we're using the Skiddle Access Scheme by offering Personal Assistant tickets for customers who need to be accompanied. A Personal Assistant ticket is to be offered for free or discounted when somebody with a disability requires a carer to be in attendance with them. To automatically be eligible, please provide a copy of one of the following pieces of documentation listed below.
>Front page of DLA / PIP (no specific rate)
>Front page of Attendance Allowance letter (no specific rate)
>Evidence that registered severely sight impaired (blind)
>Recognised Assistance Dog ID card
>Credability's Access Card
If this applies to you then, please book the tickets you require (not including the Personal Assistant ticket) and contact the Skiddle Customer Care team with your documentation along with your 16-digit order reference number by submitting a support request here: https://help.skiddle.com/hc/en-us/requests/new
Artist Information
Andy C
Shy FX
S.P.Y
Serum
Logan D
Alix Perez
Nicky Blackmarket
DJ ZINC
So Solid Crew
Spectrasoul
Majistrate
Benny L
Voltage
skibadee
Bladerunner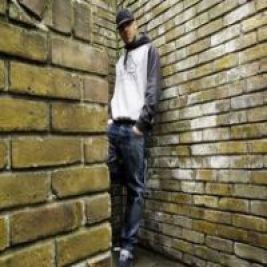 Eksman
Slipmatt
Ratpack
Kenny Ken
Sub Zero
TC
Upgrade
Stamina MC
Dynamite MC
Venue Information
Lydd Airport
Lydd Airport, Lydd
Romney Marsh
TN29 9QL
Music Genres
Drum n Bass, Jungle, UK Garage
The event information, content and images shown have been provided by the event promoter. If you wish to report an issue with this event please click here: Report issue with event
View Connected Festival on Skiddle.com
View Lydd Airport on Skiddle.com