Event Details

>

Checkout

>

Confirmation
Sounds From the Other City 2020 at Chapel Street
Saturday 2nd - Sunday 3rd May 2020
Venue/Location: Chapel Street, Salford
Doors: 14:00 till 05:00

(Last entry: 21:00)

Min Age: 18

SFTOC is Salford's annual celebration of new music, performance & art, uniting some of the city's finest independent promoters, collectives & clubs.
Who's Going to This?
Lineup and Details for Sounds From the Other City 2020
Sounds From The Other City Festival has been a firm underground favourite since 2005; championing local promoters and celebrating the off-kilter beauty of Salford, the oft-overlooked 'other city' to Manchester.
The 2020 event will take place throughout the festival's spiritual home of Chapel Street, as the community festival of art, new music, and culture returns to the pubs, churches and community corners of Salford and a select bunch of Manchester promoters are given creative carte blanche to book the best new bands in the country,
With the usual May Bank Holiday moved for VE Day, SFTOC moves forward to 2nd May 2020 and presents a once-in-a-lifetime chance to experience Sounds on a Saturday. There will also be some new ingredients added to everything that has made the festival one of the most idiosyncratic and individual events in the country, making sure the best day of the year stays as fresh as ever as it reaches its sixteenth year.
A genuine DIY success story, the past seven years have each sold out. Last year's fifteenth birthday was celebrated in unique style with Gabe Gurnsey, The Orielles, Black Country New Road and the Mercury-prize nominated Black Midi descending on the Regent Road Trading Estate for a one-off "'Quindecennial" event.
News on promoters, venues, performers, artists, and after-parties will be announced in the new year, for what promises to be the biggest and best SFTOC yet.
----------------------------
Tickets go on general sale this Friday (8th November) at midday via Skiddle, with pre-sale available tomorrow (Thursday 7th November) at midday.
To join the pre-sale list you can sign up to Skiddle's 'Remind Me' list for the event by clicking above. As ever, the event is expected to sell out well in advance.... so don't miss out.
----------------------------
***** 'The independent soul of the city is safe with Sounds' – The Independent
"Sounds has become one of the country's foremost festivals showcasing new and emerging talent" Music OMH
"SFTOC itself is the truest representation of what Manchester music is today'" NME
'Its one of my favourite festivals' - Elizabeth Alker, BBC 6 Music
"As anyone who has ever attended it will know, Sounds from the Other City is a much-treasured event, an antidote to the bloated corporate music festivals that loom on the horizon at this time of year" The Skinny
"This annual event is important for local bands, as well as drawing attention to the rejuvenation of an area that is riddled with urban decay. Long may it continue." Silent Radio
"It's the spirit of this festival that keeps us all coming back, the sense of celebration that in no way feels forced or phony, the prospect that you might bump into someone you know at any time, swapping stories and making plans to meet that may or may not come off. In so many ways, who you watch is beside the point." Chimp Magazine
https://www.facebook.com/soundsfromtheothercity/
twitter handle: @sftoc
Access scheme
For this event, we're using the Skiddle Access Scheme by offering Personal Assistant tickets for customers who need to be accompanied. A Personal Assistant ticket is to be offered for free or discounted when somebody with a disability requires a carer to be in attendance with them. To automatically be eligible, please provide a copy of one of the following pieces of documentation listed below.
>Front page of DLA / PIP (no specific rate)
>Front page of Attendance Allowance letter (no specific rate)
>Evidence that registered severely sight impaired (blind)
>Recognised Assistance Dog ID card
>Credability's Access Card
If this applies to you then, please book the tickets you require (not including the Personal Assistant ticket) and contact the Skiddle Customer Care team with your documentation along with your 16-digit order reference number by submitting a support request here: https://help.skiddle.com/hc/en-us/requests/new
Line Up
All Hands On Deck
Andy Votel (DJ)
Aoife Nessa Frances
BBC Philharmonic x Radio 3's Unclassified, ft Hatis Noit with Abel Selaocoe
Beak>
Emanuel J Burton
Cowtown
Fatty Acid Cabaret
Gruff Rhys
Good Morning
Grotbags
Handle
Harpoon
Hilary & The Hate Crimes
Holodrum
Housewives
Humint
Juke Joint
Kiss Me Again
La Presidenta
Mali Hayes
Manchester Camerata performing Terry Riley's 'In C'
Maracuya
Nuria Graham
Organic Zip
Out Of Quiet
Planningtorock
Self Esteem
Snowy
Stealing Sheep
Stephen Mallinder
Strawberry Guy
Warren Schoenbright
Wu-Lu
Artist Information
Gruff Rhys
Stealing Sheep
Beak>
BBC Philharmonic
Andy Votel
Cowtown
Housewives
Mali Hayes
Hatis Noit
Grotbags
Strawberry Guy
Organic Zip
Self Esteem
Aoife Nessa Frances
Emanuel J Burton
Good Morning
Handle
Harpoon
Hilary & The Hate Crimes
Humint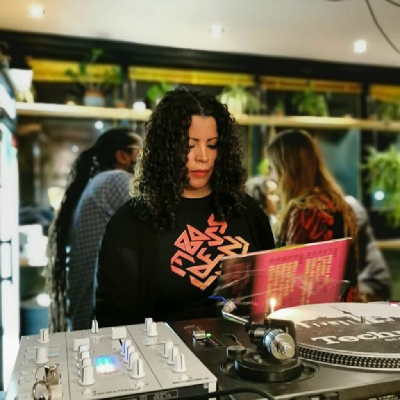 La Presidenta
Nuria Graham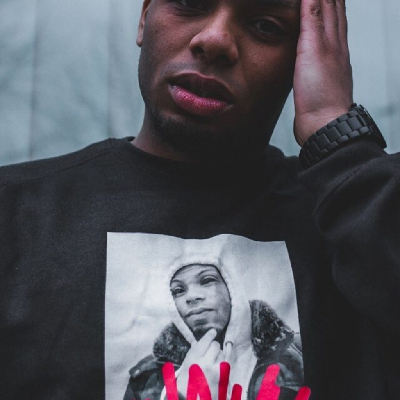 Snowy
Stephen Mallinder
Venue Information
Chapel Street
Chapel Street
Salford
M3 5JY
Music Genres
Alternative, Electronic, Grime, Indie, World Music
The event information, content and images shown have been provided by the event promoter. If you wish to report an issue with this event please click here: Report issue with event
View Sounds From the Other City 2020 on Skiddle.com
View Chapel Street on Skiddle.com