Event Details

>

Checkout

>

Confirmation
Rezerection - One Night Only at Royal Highland Centre
Saturday 6th - Sunday 7th April 2019
Venue/Location: Royal Highland Centre, Edinburgh
Doors: 13:00 till 02:00

(Last entry: 20:30)

Min Age: 18

For one night only... You can go back in time!
This event has already happened!
This event occurred in April 2019. If you're looking for a upcoming event, try the links below:
View more events.
Who's Going to This?
Lineup and Details for Rezerection - One Night Only
REZERECTION – ONE NIGHT ONLY
SATURDAY 6th APRIL 2019
ROYAL HIGHLAND CENTRE, INGLISTON,
1PM-2AM *SUBJECT TO LICENCE
STRICTLY OVER 18'S
ONLY ACCEPTED ID: VALID, IN DATE PHOTOGRAPHIC PASSPORT OR DRIVING LICENCE (FULL OR PROVISIONAL)
LAST ENTRY 8:30PM SHARP

Rezerection is BACK! For one night only… You can go back in time!

Ladies & Gentlemen, dreams really do come true! The one & only Rezerection is back at The Royal Highland Centre, Ingliston, Edinburgh on Saturday 6th April 2019. For one night only, you can go back in time and experience all the magic of this legendary event and bring the memories flooding back of a time when all that mattered was having an amazing night out with your raving family.

Featuring OVER 50 artists spread over 3 arenas with full production, prepare to be transported to the biggest old skool event of all time. Rezerection has gone down in history as one of the greatest events the UK has ever experienced, with ravers coming from far & wide to take in the stellar line-ups and the electric atmosphere. If you were an original Rez raver, then you'll know just how good this night is going to be. If you weren't old enough to experience Rez, you've more than likely seen the video archives and have heard all the tales from back in the day, now is your chance to be part of history.

Coach & bus operators, get in touch for incentives as there are already buses booked in to come from all corners of the UK. Let's make this a night to remember! Rave hard, rave safe because now is the time!

LINE UP:

INTERNATIONAL HEADLINERS:
Frankie Bones & Lenny Dee
DJ Paul Elstak
Joey Beltram
Dave Angel
DJ Ruffneck
Neophyte
Dyewitness

LIVE PA'S
N-JOI
Altern 8
HUMAN RESOURCE
Q-TEX
DREAM FREQUENCY
BASS-X
The rhythmic state
Shades of Rhythm

PLUS UK DJS:
Scott Brown Fanpage
DJ Marc Smith
Bass Generator
DJ Sy
DJ Seduction
Slipmatt
George Bowie
The DJ Producer
Hixxy
Loftgroover
SCORPIO
Mark EG
MZone
David Forbes
DJ Trevor Reilly
TECHNOTRANCE
DJ Obsession
DJ TEN
DAVIE MURRAY
DE-V8
THE DOCTOR
MADMAN
SEMTEX
DJ Smurf - Newcastle, England
CRAIG WILSON

MC'S: MC Ribbz official, XXX, CYCLONE, MADMAN, KORRUPT

TICKETS ON GENERAL SALE 10AM FRIDAY 14TH DECEMBER

£35.00 + BF (Limited number Early Birds)
£40.00 + BF (Limited number Tier 1)
£45.00 + BF (Limited number Tier 2)
£49.50 + BF (Standard)
£55.00 + BF (Fast Track Ticket) – Fast Track entry, free lanyard & free white rave gloves)
Artist Information
Slipmatt
Hixxy
Scott Brown
Shades Of Rhythm
Joey Beltram
MARK EG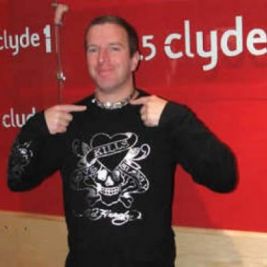 George Bowie
Lenny Dee
Dave Angel
David Forbes
Human Resource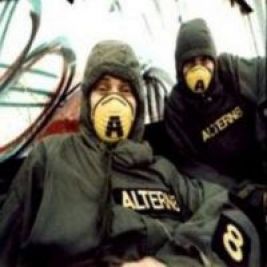 altern8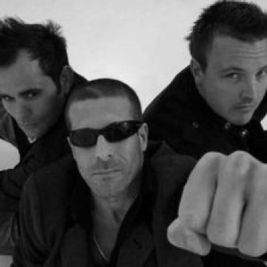 N-Joi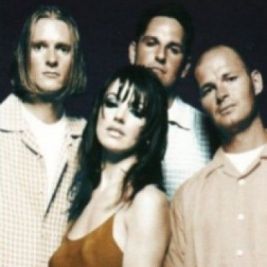 Q-Tex
Paul Elstak
DJ Ruffneck
Frankie Bones
Venue Information
Royal Highland Centre
Inlgiston
Edinburgh
EH28 8NB

Phone: 0131 335 6207
Music Genres
Hardcore/Hardstyle, Old Skool, Techno
The event information, content and images shown have been provided by the event promoter. If you wish to report an issue with this event please click here: Report issue with event
View Rezerection - One Night Only on Skiddle.com
View Royal Highland Centre on Skiddle.com