Event Details

>

Checkout

>

Confirmation
Sidewinder Oldskool Summer Festival at Bowlers Exhibition Centre
Saturday 4th - Sunday 5th May 2019
Venue/Location: Bowlers Exhibition Centre, Manchester
Doors: 17:00 till 05:00
Min Age: 18

All day outdoor + indoor oldskool UKG, Bassline, House, UK Funky, Rnb & Hiphop and Bashment
This event has already happened!
This event occurred in May 2019. If you're looking for a upcoming event, try the links below:
View more events.
Who's Going to This?
Lineup and Details for Sidewinder Oldskool Summer Festival
Sidewinder Oldskool Summer Festival 2019

UK GARAGE - BASSLINE - UK FUNKY - HOUSE - OLDSKOOL HIPHOP, RNB + BASHMENT

5 Arena's - Outdoor + Indoor - Funfair - Extreme Rides - 12 Hours of Raving!

Saturday 4th May 2018
Venue - B.E.C Complex, Longbridge Rd, Manchester M17 1SN
Opening Times - 5PM
Closes - 5AM
2019 line up announced so far...
Oldskool UK Garage
DJ Ez - Artful Dodger - DJ Cartier - DJ Luck & Mc Neat - DJ Pied Piper - Dj Redhot - Heartless Crew - Matt Jam Lamont - MC DT - Mike Delinquent - Nice Underground Take Over Ft Joe Hunt, Blkjck, MC's Chiverton & K - Roll Deep Crew - Rossi B & Luca - Shosh (24hr Garage Girls) - Sir Spyro - So Solid Crew Ft Romeo, Lisa Mafia, Asher D & Harvey - Spooky Bizzle - Trudos Sound - Twista DJ - Wideboys
Live PA's
Angel Blue performing 'True'
Donaeo performing 'Bounce' + more
Kele Le Roc performing 'My Love' + more
Monsta Boy Ft Denzee performing 'Im Sorry'
Shola Ama performing 'Imagine' + More
So Solid Crew performing '21 Seconds' + More
Oldskool Bassline
DJ Q - Jamie Duggan - H Two O performing 'Whats It Gonna Be' - DJ Pantha - DJ Murkz - TRC - Nastee Boi - Trilla Jermain Trilloski - Wittyboy - Subzero - Shaun Banger Scott - Nev Wright - DJ Chef - Ussy - DJ Smallz - DJ Venom - Scott Rodgers
Oldskool House & UK Funky
Arun Verone - Calle Lebraun - Crazy Cousins - DJ Pioneer - In2deep - Lance Morgan - Mark Radford - X5 Dubs - Gracious K - Funky Dee - Egypt
Live PA's
Coldsteps performing 'I Will Be There' + More
Egypt performing - 'In The Morning'
Funky Dee performing 'Are You Gonna Bang Doe' + More
Gracious K performing 'Migraine Skank' + More
Oldskool R&B, Hiphop + Bashment
Tim Westwood 2 Hour Set - Shortee Blitz - DJ Nate - Chris Goldfinger - Bertie B - DJ Severe - Lexbeatz
MC's & Hosts
Asher D - B Live - Champagne Bubblee - Coldstepz - Harvey - Lisa Maffia - Manga - MC Breeze MC Bushkin - MC Chiverton - MC Dappa - MC DT - MC K - MC Kaos - MC Kie - MC Neat - MC Scratchy - MC Viper Mighty Moe - Romeo - Trilla
Disability/Carer Tickets to be applied for by emailing bookings@2four6.com
Artist Information
Artful Dodger
So Solid Crew
DJ Q
JAMIE DUGGAN
Wideboys
Shola Ama
Sir Spyro
Venom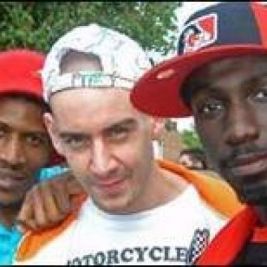 Heartless crew
Donaeo
DJ EZ
TRC
Matt Jam Lamont
LISA MAFFIA
Gracious K
Mark Radford
ARUN VERONE
DJ Luck & MC Neat
Tim Westwood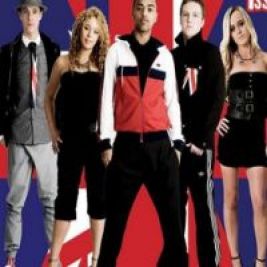 H Two O
DJ Pied Piper
Dj Chef
DJ Pioneer
ROMEO
Venue Information
Bowlers Exhibition Centre
Longbridge Road, Trafford Park
Manchester
M17 1SN

Phone: 01618760007
Music Genres
Bassline, House, R&B, Reggae, UK Garage
The event information, content and images shown have been provided by the event promoter. If you wish to report an issue with this event please click here: Report issue with event
View Sidewinder Oldskool Summer Festival on Skiddle.com
View Bowlers Exhibition Centre on Skiddle.com