Event Details

>

Checkout

>

Confirmation
Ibiza Goes Hard 2019 - The Final Destination at San Antonio Various Venues
Thursday 19th - Tuesday 24th September 2019
Venue/Location: San Antonio Various Venues, San Antonio
Doors: 22:00 till 06:00
Min Age: 18

The Hardest Holiday returns for our eighth year to the magical Island of Ibiza. New Dates, Cheaper Flights, Lower Cost Hotels, Awesome Weather
This event has already happened!
This event occurred in September 2019. If you're looking for a upcoming event, try the links below:
View more events.
Who's Going to This?
Lineup and Details for Ibiza Goes Hard 2019 - The Final Destination
Ibiza Goes Hard 2019 - The Final Destination
The Hardest Holiday returns for our eighth year to the magical Island of Ibiza.
Awesome Weather✔️
The last festival of the season ✔️
Five days and nights of Superclubs, Boat parties, a water party and unadulterated Hardcore hedonism. Enjoy a holiday of 100% pure Hardcore Techno music (with over 50 of the scenes finest artists), some of the most beautiful sunsets and beaches in the world and a vibe uncomparable to anything else.
Our Lineup
[Hardcore ]
❒ OPHIDIAN
❒ ART OF FIGHTERS
❒ DJ MAD DOG
❒ ANIME
❒ RE-STYLE
❒ MECCANO TWINS
❒ WRECK REALITY
❒ X-PANDER
❒ AFFIX & BAZZY
❒ MIKEY MOTION & JOE CRAIG
❒ BIG-WORM
[Uptempo]
❒ PARTYRAISER
❒ F.NOIZE vs ANDY THE CORE
❒ LADY DAMMAGE
❒ SPITNOISE
❒ BULLETPROOF
❒ SANDY WAREZ
❒ FRENCHFACES
❒ STREIKS & KRATCHS
❒ UNPROVEN
❒ BARBER
❒ ROB DA RHYTHM
❒ MBK
❒ HARDBOUNCER
❒ SOLDIERS OF CORE
❒ PUNISHER
❒ LA CASA HARDCORE
[Industrial]
❒ HELLFISH
❒ THE DJ PRODUCER
❒ I:GOR
❒ DETEST
❒ THE SATAN
❒ EDUB
❒ CONTAGIOUS MADNESS
❒ THE MOTORDOGS
❒ AL TWISTED
[Early]
❒ DIONE
❒ STORMTROOPER presents RAVE MUZIK
❒ PAINBRINGER
[Frenchcore]
❒ THE SICKEST SQUAD
❒ BILLX
❒ THE BRAINDRILLERZ
❒ BIT REACTORS
[Terror]
❒ NOISEKICK
❒ TRIPPED
❒ SRB
❒ NSD
[Host]
MC ALEE
The Dates
Thursday 19th September
Book The Dates of Work, reserve your hotel, get the babysitter sorted and book your tickets now.
Club Packages & Add On's - Explained

So your basic club package gets you into all four club nights...
Thursday 19th September - ES PARADIS
Friday 20th September - BENIMUSSA PARK
Sunday 22nd September - PURE
Monday 23rd September - EDEN NXT
This is an awesome value £89.00 // €99.00 for the main band...
Then we have three add-on's (which you can only purchase if you have the main club package).
These are
Saturday 21st September - Es Paradis - Daytime Waterparty - Hosted by Footworxx
Sunday 22nd September - Sunset Boat Party hosted by Darkside
Monday 23rd September - Daytime Boat Party feat Partyraiser and more.
Please note if you bought the club package allready and then want to add these on, please contact info@IbizaHard.com or thru social media and we will sort access.
Boat Parties are limited capacity and will sell out!
Flights and Accommodation
Ibiza Goes Hard sell club packages but for travel and accommodation its very simple.
This event takes place in San Antonio area of Ibiza, you can reserve a hotel room, an apartment or even a luxury villa to suit your budget at www.booking.com - Just search for 'San Antonio, Ibiza'.
Popular choices in previous years all very close to the action have included Marco Polo, Apartamentos Central Park, Hotel Pices, azuLine, Tropical, Ibiza Rocks, Red Hotel, Invisa Hotel Es Pla
Booking.com generally lets you book rooms with no deposit and free cancellation (check on a per booking basis), so get something booked now!
To search for flights you should check for travel to Ibiza (IBZ) Airport from your local international airport on www.skyscanner.com
The airport is around 20 minutes to San Antonio and easy by Taxi or Shuttle bus!



Artist Information
Partyraiser
Art of Fighters
Re-Style
Billx
Andy The Core
ophidian
noisekick
Hellfish
The DJ Producer
Al Twisted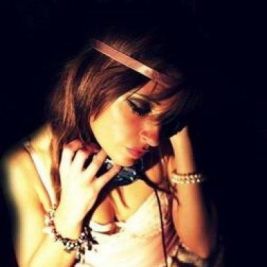 DJ AniMe
I:gor
Rob Da Rhythm
Bit Reactors
The Sickest Squad
Meccano Twins
Dj Mad Dog
Joe Craig
Detest
Mikey Motion
Frenchfaces
Sandy Warez
eDUB
Tripped
Venue Information
San Antonio Various Venues
Various Venues in San Antonio
San Antonio


Phone: See Listings
Music Genres
Hardcore/Hardstyle
The event information, content and images shown have been provided by the event promoter. If you wish to report an issue with this event please click here: Report issue with event
View Ibiza Goes Hard 2019 - The Final Destination on Skiddle.com
View San Antonio Various Venues on Skiddle.com