Event Details

>

Checkout

>

Confirmation
Equinox Festival 2019 at Chalk Farm
Friday 20th - Monday 23rd September 2019
Venue/Location: Chalk Farm, Lincolnshire
Doors: 10:00 till 12:00

(Last entry: 22:00)

Min Age: No age restrictions

A unique festival celebrating of the changing of the seasons - we think it's the best party in the universe!
Who's Going to This?
Lineup and Details for Equinox Festival 2019
Equinox Festival - Brought to you by the old Alchemy crew. The workers are now running the show and taking it into their fourth year with their own festival Equinox.
We united to continue what we believe is a beautiful thing - Where else do all the tribes come together and celebrate? Don't we put on the best party in the universe?! 2016, 2017 and 2018 have shown everyone just what we can do and we can't wait to do it all again.
There'll be over a hundred bands and DJs again on our six stages, including our two banging dance tents - Sunrise and Lunar, with their crazy decor and stage shows to match, our solar powered Soundscape stage and the Crispy Disco stage- dedicated to one of the original members of the tribe-Crispian Baker, then we've got our newest venue that we introduced in 2018...The Big Dub Pub!
Previous year's line up has included Lee Scratch Perry, Gong, System7 and Nicky Blackmarket. This year's line-up is being added to daily announced so keep watching, but as ever, we'll have something for everyone.
Fire shows created by a pyromaniac genius, workshops and heritage crafts the like of which many of you will never have seen before, chill out areas, healing area, our central fire and of course our Children's Area featuring Gypsy Pyksy and Foolhardy Circus to keep the little ones entertained.
Food and drink? High Street prices at most. Still bring your own if you want, but our traders will be offering the finest in street food for vegans and meat-eaters alike and tempting you with a great selection, and anything from real ale or a cheeky cocktail or a smoothie to perk you up from that night before, to handmade crafts collected worldwide and glow sticks and ridiculousness too tempting to walk by.
So come join us, show your support for the festival that just won't stop and the collective tribe that you are part of each September.
Welcome to Equinox!
Past Events
2018
Dub Pistols, Phat Bollard, Back to the Planet, Inner Terrestrials, John Otway, Here & Now, Nik Turner, Too Many T's Lacertilia, Nieviem, The Majestic, De Fuego, One Eyed God, The Skraelings, Hattie Hatstar, Unknown Era, P.A.I.N, The Cracked Actors, The Edi Johnston Bit, AOS3, Skiprat, Eat The Evidence, Magic Bus, Suzy Condrad, The Defekters, Easydread, Satteli, Simon Wood, Mothcob, Doozer McDooze, Han-FX & JorDMC, The ChabiFonk Experience, China Shop Bull, Dicky Deegan, 3 Daft Monkeys, My Bad Sister, Skaciety,Eff Off, Dirty Vertebrae, Ask My Bull, Riff B*st*rd, Nicky Blackmarket, Aries, T>1, Garry K, Presha, Raz, Chromatic, Ed Tangent, Timps, Lorraine Psilocybe Tribe, Magiclantern, Fordy, Thallom, Kwah.
2017
Lee Scratch Perry, Gong 'special guest appearance by Steve Hillage', Leslie George Carter (from Carter USM),System 7, Atterkop, Chinashop Bull, Doozer McDooze, Jake Martin, John Otway. Nik Turner Space Gypsy, Karl Phillips and the NGF Rejects, Mothcob, Omega Tribe, One eyed God, P.A.I.N, The Bar Steward Sons of Val Doonican, The Sporadics, Kangaroo Moon, Marcus & the Microdots, Dub the Earth, The Majestic, Althea Sound, Bolshy, Firepit Collective, Folk The System, Inner Terrestrials, Mercurius Rising, Paper Wings, Reality Attack, Skiprat, Star Botherers, Steel City Rhythm, Simon Wood, Subhumans, The Skraelings, Sophia Woodcraft, The Dyr Sister, Beastfish, Brian Stone, Deviant Amps, Fran Wyburn & the Indigos, Last Word Dogs, Nieviem, Primeval Soup, The Edi Johnston Bit, AOS3, Back to the Planet, Buff, Cara means Friend, The Defekters, Family Ranks, Funke & the Two Tone Baby, Contineum, Ed Tangent, Fordy, Lorraine, Magiclantern, Mr Chukkel, Multiseed, Prognosis,Tetchi, Random Concept Origins, Nicky Blackmarket, Garry K, RV, G-Boid, M-Blaze, Bellyman & Presha, Pariss Elektra, Fran Wyburn and the Indigos, Reaction Sound Man, DJ High Lassie, Rum Doodle, Templehead, Nottingjam Orchestra, Big Deebz, DJ Gremlyn, Star Brothers, Victor Pope Band, Motormouf, Jazzy Jim, No.Me, Jedi Pete
2016
Inner terrestrials, RDF, The Majestic, The Vegetable Collective, Tarantism, Dub the Earth, Peace Pipers, The Defekters, Damidge, John Player Specials, Ask my Bull, Autonomads, Buffo's wake, Skraelings, Cracked Actors, Firepit Collective, Easydread, Back to the Planet, Kilnaboy, One Eyed God, AOS3, FFTP, P.A.I.N., Skiprat, Sporadics, Mothcob, Headgames, Primeval Soup, Mutiny in Heaven, Funke and the Two Tone Baby, Eff Off, Brian Stone, Bamba yay in Dub, Joe Yorke, Doghouse , Simon Woods Hang Drum, Althea Sound, Beastfish, Lucy Mae, Ms Fabulous, Behla and Ness, Jazzy Jim, Gata Style, Treekle, Special Ed, The Nottingjam Orchestra, Motormouf, Will T, High Lassie, Reaction Sound, Mercurius Rising, Big Deebs, Tarantism Unplugged, Jedi Pete, Gremlyn, Reaction DJs,Filterheads, Zetan spore, Ed Tangent, Man made Man, Lorraine, Mr chukles, Prognosis, Audio Addicts live, Spacehopper, Mutaliens, Prognosis, Multis3ed, Magiclantern, Extra Spectrum, Key LoFalse Identity, Tea Tree, Kwah, Infernal Machines, RV, Mikey Beats, Jacked takeover feat. Joe Townsley & Oli Drop, Luke b2b Dayton, Metz, Linyl, Bagle bros; B4gle & Intoxicated Keztrel, Melos, Teknoprisners, Arvar, Kortex, M fatic, Bernie B, Owen Turner, Imanzi. Raindeer, Grand Theft Clipper,, Ben Speed, J D Chronic, Kickflip, 601, Funkliners, Prognosis, Chemical Kev, Fuzzy Logic, Keith Fox, Altered States, Just Jess, Mr Woffles, Kaz McQ, DJ M1, Astrodruid, Lorraine, Arcus & D flect, Belle Seraphine, Mutated Pony, Audioaddictz, Ghost Dog, Paul Domaster, Cloud & Owl, Denzileo, Urban Spaceman, Dirty Flowers, Last Word Dogs, Tyrants, Buff, Mental Block, Quercus Burlesque , Reality Attack, Doozer McDooze
Event Times*
Gates Open 10am Friday
Strictly no entry after 10pm.
Friday, Saturday, Sunday 10am-10pm.
Gates Close midday Monday
* 2019 event times subject to change.
Ticketing info and T&Cs
Coming soon...
General Information
WARNING – LOUD MUSIC CAN DAMAGE YOUR HEARING
PLEASE RESPECT OUR NEIGHBOURS' PRIVACY – AVOID UNNECESSARY NOISE AND KEEP TO FESTIVAL AREAS ONLY
PLEASE RESPECT THE LAND
See you there!
disabled access information
General Site Info: All disabled customers are welcomed at Equinox Festival, but it is a greenfield site- mainly flat but there are sloping areas and it can become muddy, meaning that sometimes access across the site is not that easy. Please bear this in mind.
Equinox Festival provide a number of facilities in the arena and campsite to accommodate disabled customer's needs. Not all disabled customers need the use of these facilities but we will provide access to these facilities and/ or a free Carer's Pass where required.
Arena Facilities: There are accessible toilets located in the arena.*
Campsite Facilities: The general camping area is flat and the arena is easily accessible from most of the camping area.
Our disabled customer campsite is available to customers who are unable to camp in the standard campsites or who need access to the specialist facilities we provide.
You are welcome to camp with your friends in the main campsite as, due to restrictions on space, we need to limit the number of people in this area of the campsite. In addition to the disabled customer and their carer/ PA, we may allow friends to camp with the person with the disability but this is dependent on space and cannot be guaranteed. Please tell us why you need to camp with your friends in the area for disabled campers so they are provided with the appropriate wristbands on arrival. Failure to notify us of this may result in us being able to accommodate your friends on the day.
Accessible toilets are provided*, along with a secure fridge for any medication that may need to be kept cold. Charging facilities are provided for electric wheelchairs or scooters on a first come, first, serve basis. Please note, we do not provide an electric hook up as a matter of course and can only allow this in exceptional circumstances if needed by the individual and a charge will be made for this facility. This is dependent on the number of hook ups required and we'll let you know this cost as soon as we can before the event.
* Accessible toilets are costly to clean and maintain to keep in a good state for those who need this facility. Carers, please help us by using our standard facilities for yourselves where at all possible. Thank you.
Artist Information
Slamboree
Nik Turner
Tarantism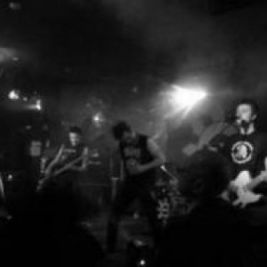 The Sporadics
CHINA SHOP BULL
Basslayerz
AOS3
The Majestic
Inner Terrestrials
Doozer McDooze
Hattie Hatstar
Unknown Era
P.A.I.N
Magiclantern
Prognosis
Zounds
Venue Information
Chalk Farm
Salters Lane, Wyham, Louth
Lincolnshire
DN36 5RS
Music Genres
Drum n Bass, Psy/GoaTrance, Punk, Reggae, Ska
The event information, content and images shown have been provided by the event promoter. If you wish to report an issue with this event please click here: Report issue with event
View Equinox Festival 2019 on Skiddle.com
View Chalk Farm on Skiddle.com