Event Details

>

Checkout

>

Confirmation
Westfest 2018 at Royal Bath And West Showground
Saturday 27th - Sunday 28th October 2018
Venue/Location: Royal Bath And West Showground , Shepton Mallet
Doors: 19:00 till 06:00
Min Age: 18

Westfest is the biggest and best Rave event in the UK - undisputed!
This event has already happened!
This event occurred in October 2018. If you're looking for a upcoming event, try the links below:
View more events.
Who's Going to This?
Lineup and Details for Westfest 2018
Westfest returns for its 15th edition
Drum & Bass - Bassline & Grime - Garage - Hardcore - Hardstyle & Hard Dance
MAIN STAGE - SLAMMIN VINYL
SUBFOCUS & MC ID
SASASAS (Skibadee, Shabba, Harry Shotta, Macky Gee & Phantasy)
SKEPSIS
FRICTION
KINGS OF THE SHADOWS – Kings of The Rollers vs Shadow Demon Coalition
EVIL B vs B-LIVE
DARREN STYLES with MC STORM
SLIPMATT & CHARLIE B – 30 Years of Rave
JOEY RIOT & MC ENEMY

DRUM & BASS –ONE NATION
TURNO & A.M.C.
MAJISTRATE
DRUMSOUND & BASSLINE SMITH
JUNGLE WARRIORS
TNA Feat NU ELEMENTZ
MAMPI SWIFT
NICKY BLACKMARKET
BASSLAYERZ
DISTRESS SIGNAL (K Motionz, Kanine & Simula)
KLIP & OUTLAW
MCs: EKSMAN, IC3, AZZA & GRIMA, DREPS, BASSMAN & TRIGGA, AZZA & GRIMA, RAGGA TWINS, FATMAN D, PRESHA, FELON, YOUNGMAN, INJA & CARASEL.

BASS / BASSLINE / GRIME – THE BLAST
CONGO NATTY
PREDITAH
NOTION
CASPA
CHIMPO b2b SPECIAL GUEST
BUSHBABY
SHERRY S
BODYNOD SHOWCASE
THE BLAST DJs
Special Guests:
SIR SPYRO & P MONEY

HARDCORE - HARDCORE HEAVEN
KLUBFILLER
DOUGAL
KUTSKI
FRACUS & DARWIN
JOEY RIOT
HIXXY
MIKE REVERIE
ALEX PROSPECT
BRISK
MACKS WOLF
FALLON
MCs are:
STORM, WHIZZKID, ENEMY, KEYES, WOTSEE, SKATTY & ENERGY.

UK GARAGE – GARAGE NATION
OXIDE & NEUTRINO
WIDEBOYS
MATT JAM LAMONT
MIKE RUFF CUT LLOYD
JASON KAYE
LISTENER
MCs CKP, SHARKY P & CHAMPAGNE BUBBLEE

HARDSTYLE & GABBA – HDUK
CODE BLACK
LADY DAMMAGE
CALLY
JOEY RIOT & MIKE REVERIE (Hardstyle set)
MKN
ED ET & DTR (Last ever b2b)
J TRAX
NATSKI
IAIN CROSS
DEIMOS
MIKE AHMET
NARCOTIC SMUGGLERS
HOSTED BY SHOCKER, JAY P & K-NER
HDUK STAGE PERFORMERS
Artist Information
Skepsis
P Money
Friction
Darren Styles
Ragga Twins
SASASAS
Preditah
Nicky Blackmarket
Majistrate
Slipmatt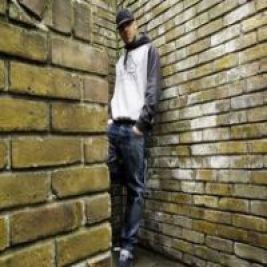 Eksman
DRUMSOUND & BASSLINE SMITH
Congo Natty
TURNO
Caspa
Chimpo
Kutski
Hixxy
Wideboys
Sir Spyro
Dougal
Nu Elementz
Klubfiller
A.M.C
Venue Information
Royal Bath And West Showground
The Bath & West Showground
Shepton Mallet
BA4 6QN
Music Genres
Bass Music, Drum n Bass, Hardcore/Hardstyle, Jungle, UK Garage
The event information, content and images shown have been provided by the event promoter. If you wish to report an issue with this event please click here: Report issue with event
View Westfest 2018 on Skiddle.com
View Royal Bath And West Showground on Skiddle.com