Event Details

>

Checkout

>

Confirmation
Knockengorroch World Ceilidh 2019 at Knockengorroch
Thursday 23rd - Monday 27th May 2019
Venue/Location: Knockengorroch, Kirkcudbrightshire
Doors: 22:00 till 04:00
Min Age: No age restrictions

The World Ceilidh returns for 2019 to celebrate with the best music, the best audience and the best atmosphere at a stunning upland location.
This event has already happened!
This event occurred in May 2019. If you're looking for a upcoming event, try the links below:
View more events.
Who's Going to This?
Lineup and Details for Knockengorroch World Ceilidh 2019
Knockengorroch Festivals were born from a love of the land, excellent roots music and celebrating the good times.
We present unparalleled music, arts and workshops in a beautiful mountain riverside meadow.
For us location is key. We are one of the most beautiful and unique festival venues in the UK. Our festival commemorates and celebrates the history and the people that once lived in our valley, in former times an entire village…
We are a festival run by a family, for families, in the very broadest sense of the word.
We support rural regeneration in the Uplands of Scotland, creating local business and enterprise, and attracting visitors to a still surprisingly relatively unexplored region of Scotland, our 'Hidden Gem'.
We also know how to party. Join us and find out how...
*******************
The main purpose of this event and the sale of this ticket is to raise funds to further Knockengorroch CIC's aims and objectives [see www.knockengorroch.org.uk under 'about'].
All under 16 year olds must be accompanied by an adult. Please bring proof of age.
Adult Concessions must bring evidence of being one of the following: Full Time Student / Over 60 Years of Age / JSA, Income Support, DLA/ESA, Incapacity/PIP.
Large vehicle access:
- You MUST BUY A VEHICLE PASS IN ADVANCE for vehicles over 3 tonnes - they cannot be purchased at the gate, with no access permitted.
- No access for vehicles over 7.5 tonnes. Restricted access for vehicles or caravans wider than 7 feet. Please email info@knockengorroch.org.uk with your vehicle width.
For full terms and conditions please see http://www.knockengorroch.org.uk/tickets/terms-conditions/ or email info@knockengorroch.org.uk
Gate Opening Times
Thursday – 10am to midnight. NO ENTRY after midnight
Friday, Saturday, Sunday – 9am to midnight. NO ENTRY after midnight
2019 Line Up
Benjamin Zephaniah and the Revolutionary Minds
Elephant Sessions
Talisk
Moonlight Benjamin
Griogair Labhruidh
Dizraeli
Mugenkyo Taiko Drummers
Mungos Hi Fi Sound System and MC Kenny Knots
Jerome Hill
Ed Rush and Optical
Tom McGuire and the Brassholes
AND: Yoko Pwno, Solareye, Korrontzi, The Honey Farm, Awry, Dominic Waxing Lyrical, Oran Bagraidh feat Gwyneth Glyn, Josie Duncan, Lorcán Mac Mathúna, Doimnic Mac Giolla Bhríde, Barnaby Brown, Bragod, Conor Caldwell and MacGillivray; Delightful Squalor, Omar Afif and Gnawa Trance Fusion, Seabass Kid, Gypsy Roots, Bristol Branch, Dub Princess, Samedia Shebeen Soundsystem, The Matatunes, Raza, Milvus Milvus, Awkward Family Portraits, The Moonlands, Irie YoYo, Vixen Sound, Forever Alien, Muckle Spree, Avocet, Ceitidh Mac, Fish to Fry, the Dalmellington Silver Band, Outland Trio, Cenote Sounds, Nik Nak, Nema Kuta, Nem and Jofis, Flew the Arrow, Dub Loons Hi-Fi, Veecat and Siren, The Lasses, Whinge, C-Shaman, Giles Walker, Nina Stanger, Robyn Stapleton, Claire Hastings, The Galloway Agreement and more…
TAKEOVERS!
Continental Drifts Takeover: Pás De Problème, Rumpsteppers, DJ Fizzy Gillespie and DJ Chris Tofu
Mood Swings Takeover: Pitch 92, Sparkz, Phatworld, Smiley Maxx, Pete Cannon, Mini da Minx, Samurai Breaks, Papa Shanti, Cosmic, BBL, Funk'd Up, Surreal, Yes Tek, Jenova Collective, Krinkle Cut, HRVSTR, Joe Knight, Misskittyflip, Sangria Kong, Breaksmiths, Key_Lo, Wolfie Razzmatazz, Junior Mac, Ezee, Duke Box, DJM, & Duburban, Selecta Burnside, Eazy Skankin Crew and more.
Plus: Detention Dialogues, Andy Paterson, Cammy, the Knockengorroch Ceilidh, Headset Disco, Pyroceltica, Rejenr8 visuals, children's area and procession, fire shows, lights and art installations, dance, circus, comedy, spoken word, theatre, storytelling, puppets, workshops, sauna, healing area, real ales and ciders, global shopping, good food, sessions areas, Celtic Longhouse, rainbows and still more …
Full details coming soon
Artist Information
Mungos Hi Fi
TALISK
Dizraeli
Elephant Sessions
Sparkz
Pete Cannon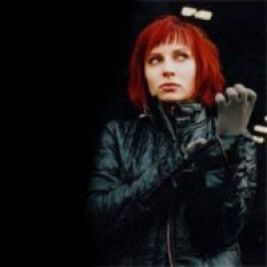 MINI DA MINX
Jerome Hill
Gwyneth Glyn
Phatworld
Cosmic
Rumpsteppers
Mugenkyo Taiko Drummers
Dub Princess
YOKO PWNO
Benjamin Zephaniah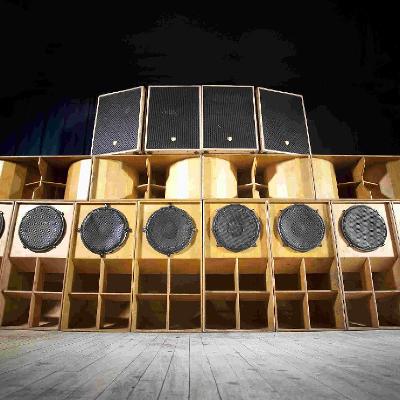 Mungos HiFi
Fizzy Gillespie
Samedia Shebeen
The Honey Farm
Josie Duncan
Solareye
Smiley Maxx
Tom McGuire & The Brassholes
Venue Information
Knockengorroch
Carsphairn, Castle Douglas
Kirkcudbrightshire
DG7 3TJ
Music Genres
African, Alternative, Funk, Reggae, World Music
The event information, content and images shown have been provided by the event promoter. If you wish to report an issue with this event please click here: Report issue with event
View Knockengorroch World Ceilidh 2019 on Skiddle.com
View Knockengorroch on Skiddle.com